This quarantine won't last forever.
Neither will this virus's frightening impact.
But what we believe will last, is the hope, resilience, and unity that is being created by coming together during this challenging time.
Much of the time, people don't think about how amazing transportation really is. They don't realize that if the transportation market stops, most of what we rely on just wouldn't be there. Drivers connect the world. They connect our cities and communities. Every day, there are hundreds of thousands of drivers keep our infrastructures going strong.
Currently, we are glad to see so much gratitude for drivers, as this pandemic has really shone a light on everything they do for all of us.
Thank you, drivers!
Thank you, all front line workers!
We are humbled to see the contributions of nurses and health care workers, cashiers, construction workers, supermarket workers, restaurant employees, and everyone who is helping others during these unusual days we are facing.
We appreciate you. We see you. And we look forward to journeying into the new normal together as this situation evolves.
At Turbo Images, we are remaining open as an essential business to support the transportation market. In fact, we are delighted to be partnering with 3M, Highlight Motor Freight, Speedy Transport, SGR Trucklines, Penner International, Groupe Morneau, C.A.T inc., Fruit et Légumes Gaetan Bono et Big Rig Wraps. Customer and Customer, on this new campaign of vehicle wraps—as it truly says everything right now.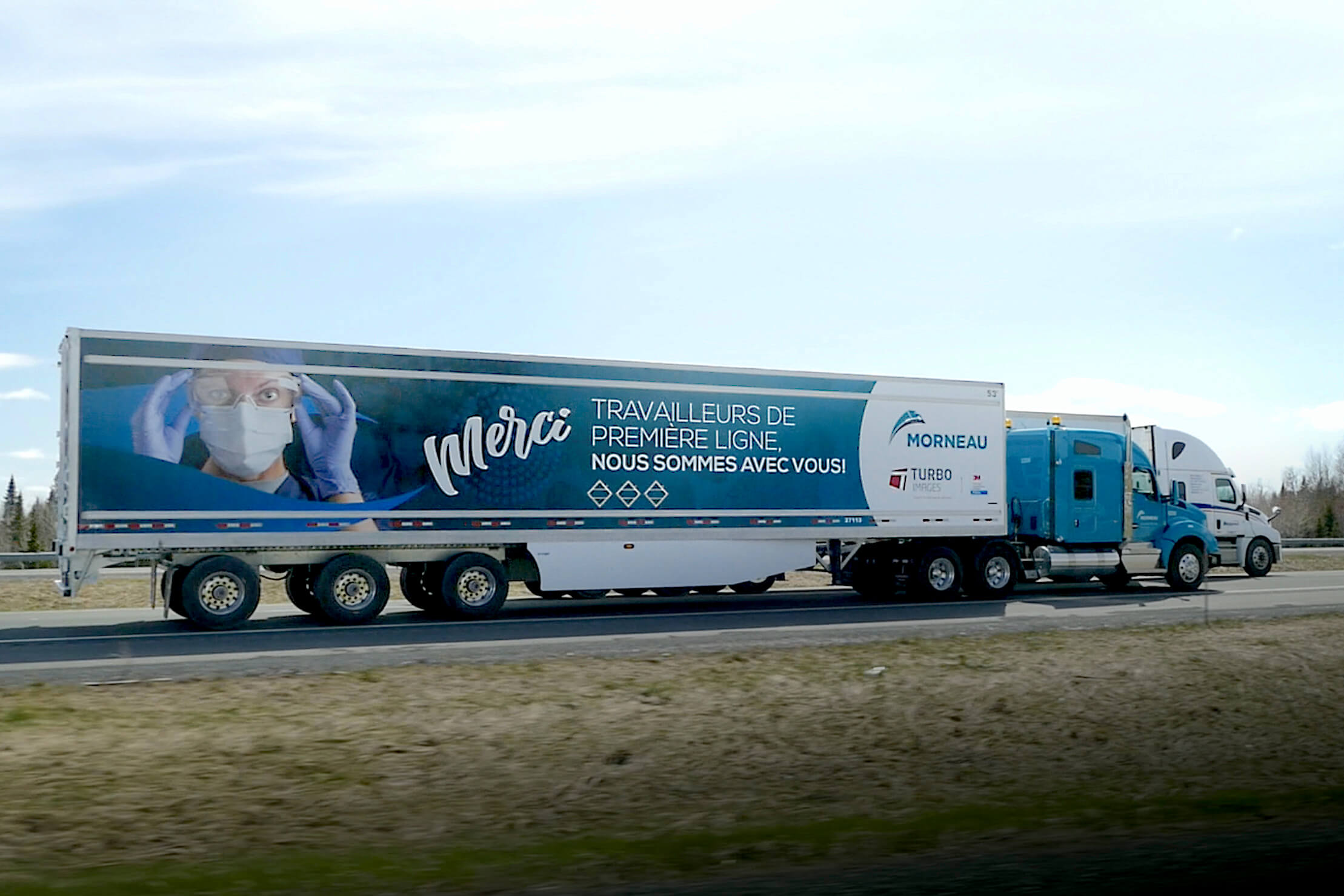 These vehicle wraps are dedicated to everyone on the front line of COVID-19!
We are more grateful than ever to be a part of this incredible industry.
#thankadriver #flattenthecurve