It's March 8th — International Women's Day, and to celebrate, we want to introduce you to a woman we're incredibly proud of, Katy Campeau, and also to share an initiative that is helping women around the country excel (in which Katy is featured)!
Congratulations, Katy Campeau, new GM of Lettrapub!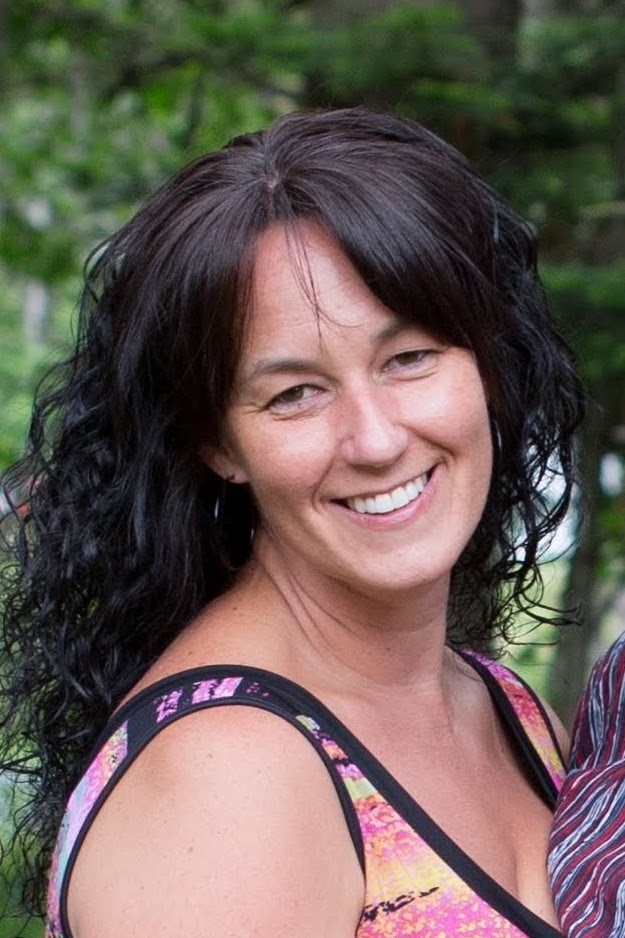 Before joining the Turbo Images family, Katy worked for 8 years at Quebecor printing company, holding several positions — Project Manager, Planning Manager, and Shipping Supervisor. When they closed their doors, her journey at Turbo began. Katy says,
"When Pier, CEO of Turbo, learned that Quebecor was shutting down the printing plant, he jumped at the chance to reach good employees — and I was one of them.

I started at Turbo in the shipping department, then worked as Installation Coordinator, Project Manager, Department Supervisor, Estimation Director, then Director of the Customer Service and Installation Departments.

I have always had the ambition to become a Manager, to make a difference for employees, to work with passion."
Every day, for 14+ years, Katy shows up here with passion and skill — both of which inspire and inform those around her.
A few months ago, Turbo Images acquired a competitor: Lettrapub. Brimming with enormous potential, Lettrapub needs an infusion of the heart, drive and vision that is paramount to Turbo Images.
It was clear. With her expertise in project management and unique solution-finding abilities, there was no better person to own the role of General Manager at Lettrapub than Katy.
"This is the biggest and most exciting opportunity of my career. I'm thrilled, and I'm ready."
We asked Katy about what inspires her. For Katy, life is about balance, and savoring every moment, whether she's out riding her motorcycle or spending time with her family, her partner of 26 years and their two children, and her friends.
"My family is wonderful: I have been supported by them every moment of my career. I have never had pressure from my family because of my career. They gave me all the time I needed to thrive. For my part, I give them all the love I can. I spend all the moments with them like it's the last. I cherish all the little things that life brings to me."
A powerful force in business, Katy is humble, warm and empowering:
I am not a university graduate, not a doctor or a surgeon, but I am a happy person and I can find what I want wherever I want.
Katy's favorite quote?
"Nothing happens for nothing."
Here's to Katy. We are honored that you are part of the Turbo family — and we can't wait to see where Lettrapub will go with you at the helm.
Helping to raise the bar for gender equality...
At Turbo Images, we like to get involved and support organizations who are doing important work. That's why we're proud to produce and install this incredible, impactful wrap — on fellow supporter, Sharp Transporation's trailer — to promote The Universal Womens Network™ 2021 Road Show. One of the inspiring women featured on this trailer wrap is our very own Katy Campeau!
The Road Show will be taking place to advance gender equality, diversity and inclusion (EDI) in 10 cities across canada from September 9-24:
Vancouver, BC | Calgary, AB | Edmonton, AB | Saskatoon, SK | Winnipeg, MB
Montreal, QC | Toronto, ON | Hamilton, ON | Ottawa, ON | Halifax, NS
It will feature live outdoor events, speaking, performances, panels, global leaders and industry experts, panel discussions, a women-owned marketplace, job fair and more...all to advance the cause.
Our wrap will do its part to spread awareness on major roadways across the country!
Here is a timelapse video of the trailer wrap installation which was completed at our Mississauga facility:
Who is The Universal Womens Network™?
The Universal Womens Network™ is a global platform committed to gender equality by raising the bar to advance women in their network, workplace, and communities with strategically like-minded partners and organizations.
Together we can raise awareness to advance women personally and professionally.
See you on the road!
Are you ready for vehicle graphics excellence this year? We will guide you at every step.