Being nominated for the Best Of Canada's Sign Industry (BOCSI) awards for the first time—in two categories—was a huge success in and of itself! So you can probably feel our excitement jumping off this post as we share this incredible news with you…
The results are in!
We were a finalist for the SCOTY (Sign Company Of The Year)!
A Canadian sign company that demonstrates a commitment to excellence, customer service, environmental stewardship, and uniqueness.
We won the BOCSI for Vehicle Graphics for our Kobe Bryant tribute wrap.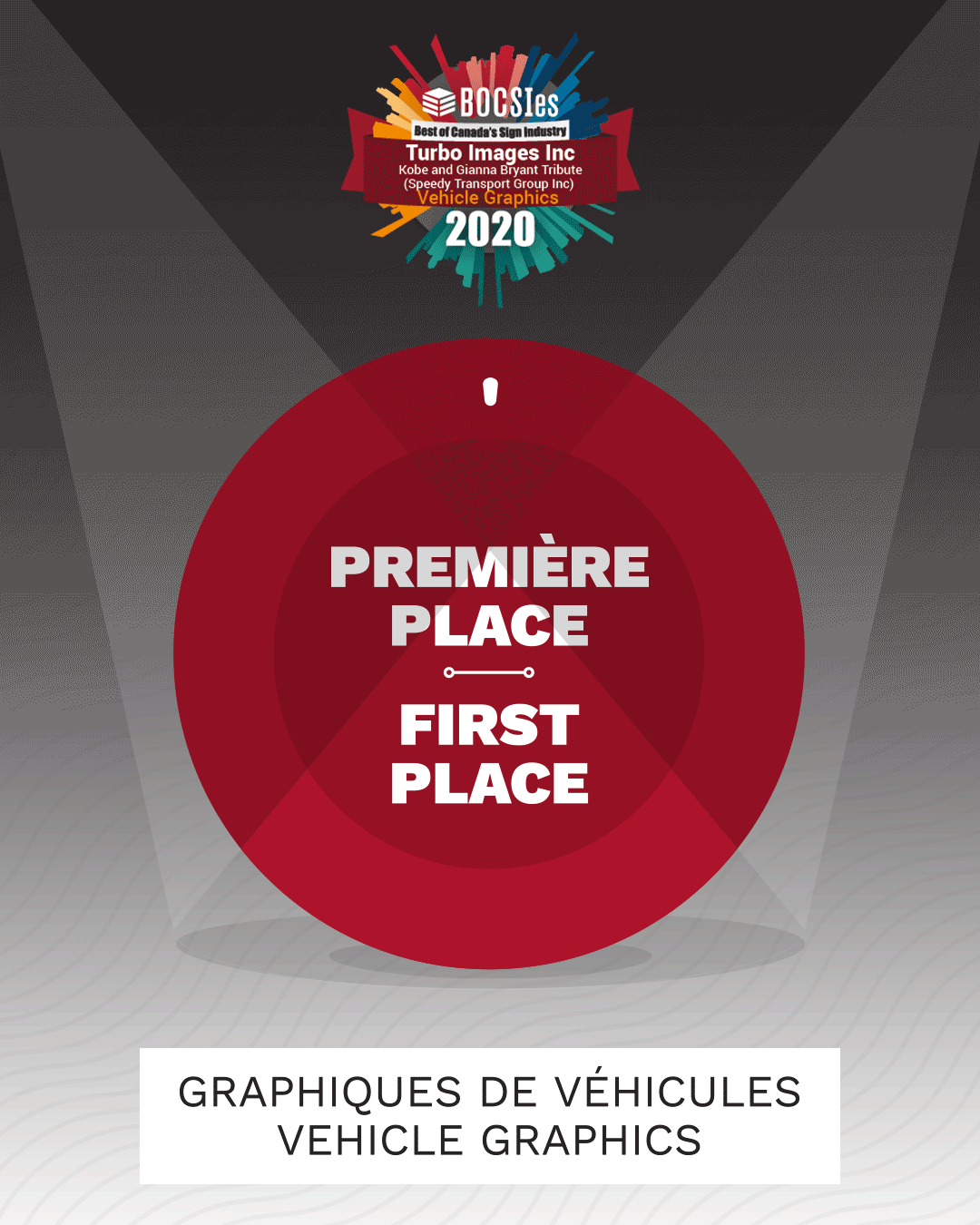 We are thrilled and honored!
The most amazing part? We won not because we were trying to win an award, but because we put our hearts into doing a project we believed in. And this award is yet another testament to the incredible power of vehicle graphics.
Whereas many of our awards are within the transportation industry only, the Best Of Canada's Sign Industry (BOCSI) awards span the entire sign industry, recognizing the top work of sign companies across the country. It means so much because this recognition spreads awareness of our vision and commitment even further.
To the Turbo Images Team, you are amazing!
Thank you to our team, who each day, enliven our values of Passion, Team Work, Clients First, Determination and Positive Attitude. This is all because of you!
Are you ready to use visuals to achieve the greatest impact? At Turbo Images, we will guide you at every step.