Wrapping a truck
Truck wraps are big rolls of vinyl film with digitally printed graphic or cast colors that are designed to transform the appearance of your truck or any other vehicle. Truck wraps, decals, and graphics are designed to allow you to instantly change the appearance of your truck for a short period of time or for the long haul. They're especially useful for businesses looking to showcase their brand or to make a statement with their truck.
Truck wraps are available in both complete and partial vehicle covers, making it simple to find the ideal vinyl wrap for your needs.
Marketing advantages of truck wraps
Truck wraps are a great way to promote your business. Why not use a mobile advertising approach that can be seen by audiences at all hours of the day and night if your company has vehicles? Wrap advertising has been proven in research to cost as little as four cents per thousand impressions, making it one of the most cost-effective marketing strategies. Consider how many new customers you may reach by covering your trucks, trailer-truck, or any other vehicle in your city or throughout the country with your company's branding and contact information.
Duration and effectiveness of truck wrap marketing
Mobile billboards attract 2.5 times the amount of attention as static billboards. Individual truck or any other vehicle advertising, on the other hand, yields between 30,000 and 70,000 daily vehicular impressions. It's no surprise that truck wraps and trailer truck wraps are the most effective marketing tool for many businesses in a variety of industries.
What's the best part? These truck wraps can last for many years with little maintenance if properly maintained, making them not only useful but also inexpensive. In comparison, an aftermarket paint job requires annual maintenance and repairs to keep it looking excellent. Because the color doesn't fade, if we ever need to fix an area on your vinyl wrap, we can simply apply a new piece of vinyl that perfectly matches the original material.
Because not all varieties of vinyl have the same lifespan, it's important to take attention to how long a material you're contemplating for your truck is expected to last. Calendared vinyl has a seven-year shelf life, while cast vinyl has a 12-year shelf life. The quality of your installation has an impact on the longevity of your truck wrap, so keep that in mind.
On which part of the truck is it possible to install a wrap?
Perhaps a better question is: what elements of a truck can't be wrapped? We can completely wrap your truck or use one or more partial wraps to cover key areas. There are a lot of possibilities and here are the principal truck parts that we can wrap.
• Fender wrap
• Roof wrap
• Bumper wrap
• Hood wrap
• Doors wrap
• Tailgate wrap
• Pillar post trim wrap
• Head and taillights wrap
• Rocker panels wrap
• Mirrors wrap
You might use rocker panel covers or another isolated place for a subtle splash of color and we highly recommend choosing a full wrap for maximum impact in terms of visibility.
Reach thousands of prospective clients or stay top of mind with truck wraps
Turbo Images not only recognizes the advantages of truck wraps, but we also promote them to business owners searching for a cost-effective approach to expanding their business. It can be your next outstanding advertising tool, whether your company has a single vehicle or a fleet of trucks and trailer trucks. In terms of business development, a lot of possibilities open up when a custom-made vinyl truck wrap reaches thousands of new prospective clients. Truck wraps are also a great way to stay top of mind to a market when you have an established brand! Some of our truck wraps projects have been featured in magazines and even in the news!
What are the steps for your truck wrapping project to make sure that it's a success?
If you've never invested in a truck wrapping project before, here are the first few steps to follow:
Inform us of the truck(s) or vehicle(s) that you want to wrap
Measuring your truck(s) to make sure that the wrapping will fit perfectly
Quoting the graphics portion of the truck wrapping job
Quoting the design portion of the truck wrapping job
Quoting the installation portion of the truck wrapping job
There are more steps following and all of those steps are very easy to follow automatically with our online system named Turbo Online which is explained here. By the way, these steps are explained to help understand the truck wrapping process and it's important to add that we offer all these services and that they are all included so that the price is competitive!
Truck and Trailer truck wraps need great design and installation
Whether you need truck wraps or trailer truck wrappings or both, the challenge is to have a great design and great installation for a successful marketing campaign and for good durability. At Turbo Images, we are used to delivering truck wraps for fleets even if it's composed of vehicles that have different sizes and shapes.
Our differentiation point relies upon the fact that as opposed to a lot of graphic companies, we specialize in vehicle wraps only and we've been doing it for more than 25 years!
If you want your trucks and trailer trucks to have great impactful wraps, we can surely help. In fact, our truck wrapping projects often win awards for quality and for originality in different categories. Let's talk about these truck wraps awards. We work to help our clients by providing them great truck wraps and awards like these at the cherry on the top of the cake!
Our truck wrapping excellence attracts awards
The Private Motor Truck Council of Canada's Vehicle Graphics Design Awards recognize trucking fleet operators and graphic design companies in 7 categories.
4 awards and 5 honorable mentions in the truck industry for our truck wrapping projects
The 2021 award recipient is the industry leader Turbo Images, who was awarded 4 awards and 5 honorable mentions.
In addition to highlighting work at Turbo Images, these awards place a spotlight on their customers.
This year's achievement was Turbo Images' biggest yet.
Turbo Images won the following categories:
Straight Truck Category- (2 truck wrap projects highlighted and a truck wrapping awarded)
Winner: St Helens Meat Packers Ltd.
Honorable Mention: Aurora Importing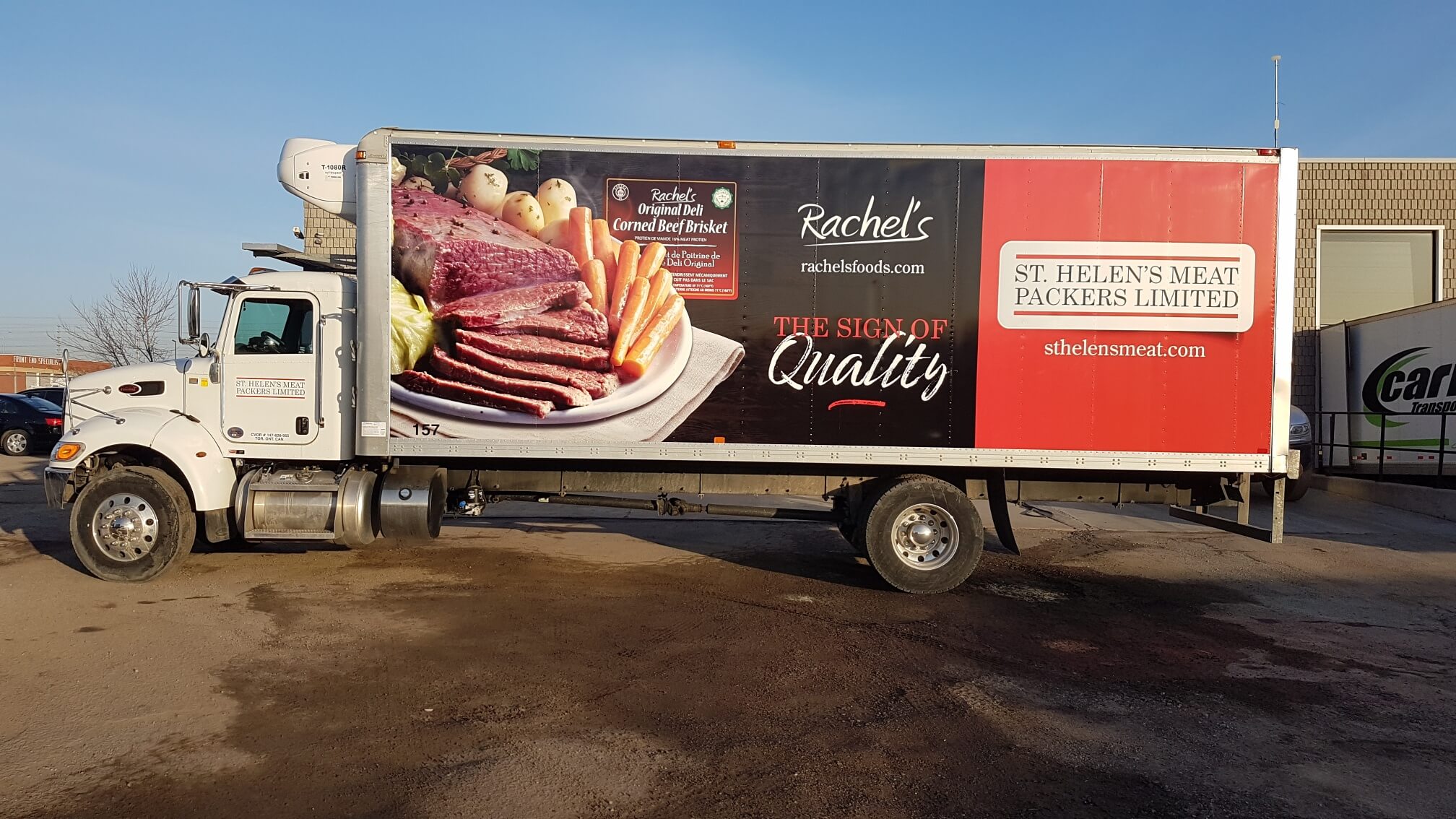 Special Events/Promotion Category- (2 truck wrap projects highlighted and a truck wrapping awarded)
Winner: Kriska Transportation (She the North)
Honorable Mention: Accent Media Corp.

Identity Fleet Graphics Category- (truck wrap awarded)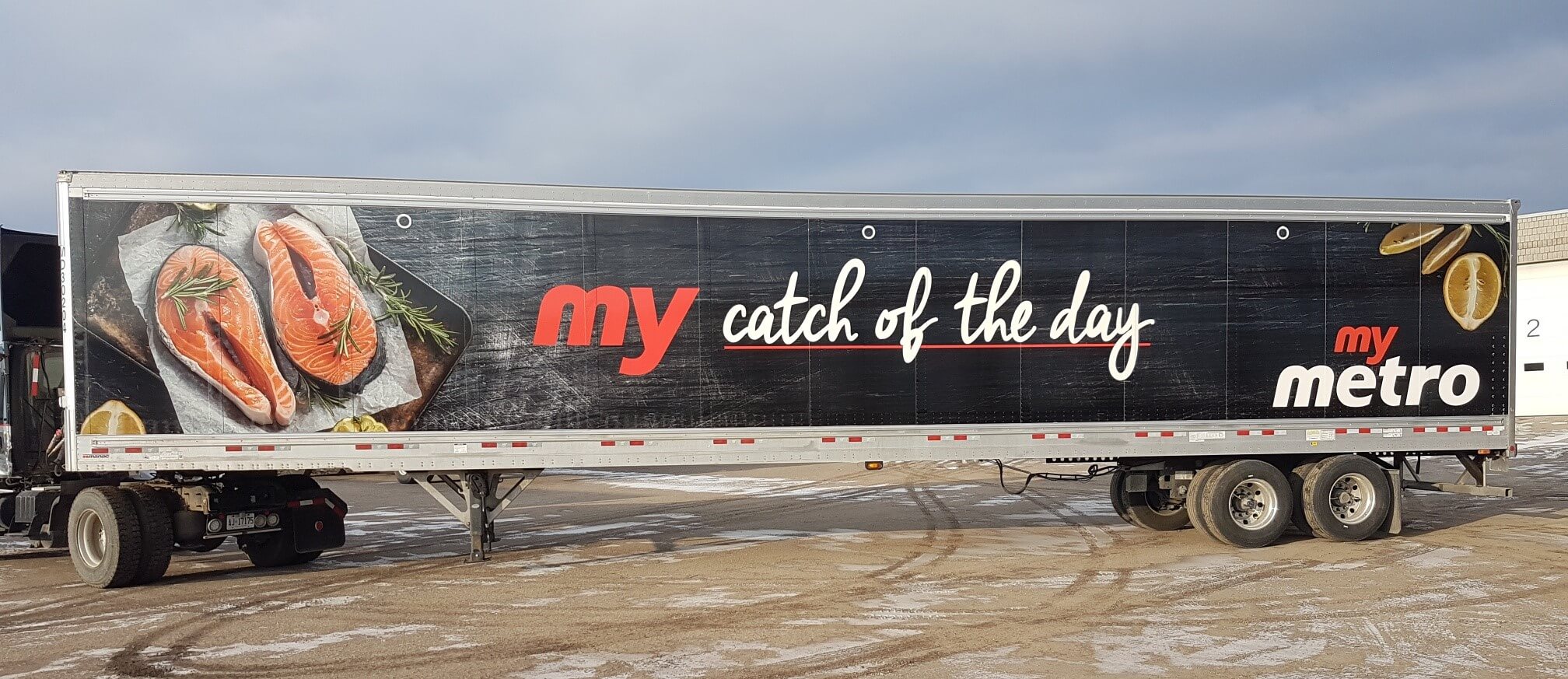 Night-Time Safety Category- (Winning truck wrap project)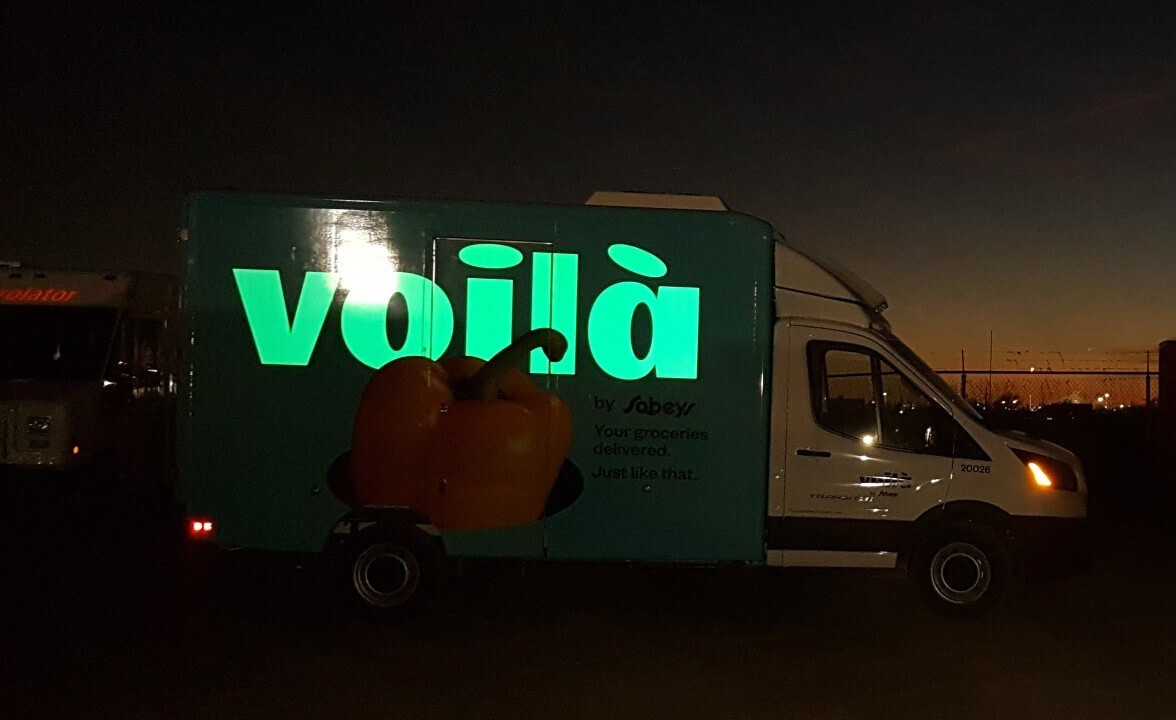 Human Interest Category- (highlighted truck wrap project)
Honorable Mention: Penner (Women's Network truck wrap)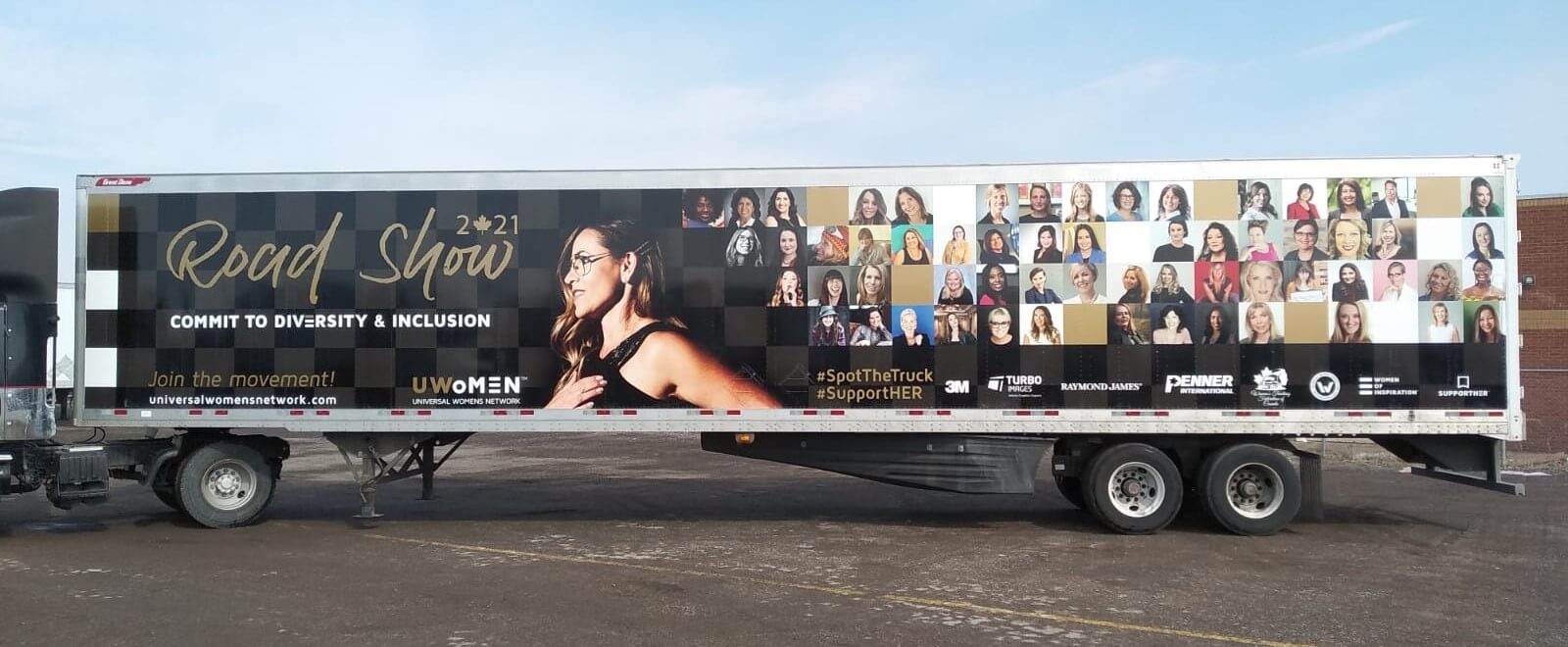 Tractor Trailer Category- (highlighted truck wrap project)
Honorable Mention: Speedy Transport Inc
This Kobe Bryant and Gianna truck wrap was extremely popular on the road and won the eyes of many people. Some even photographed it as a souvenir.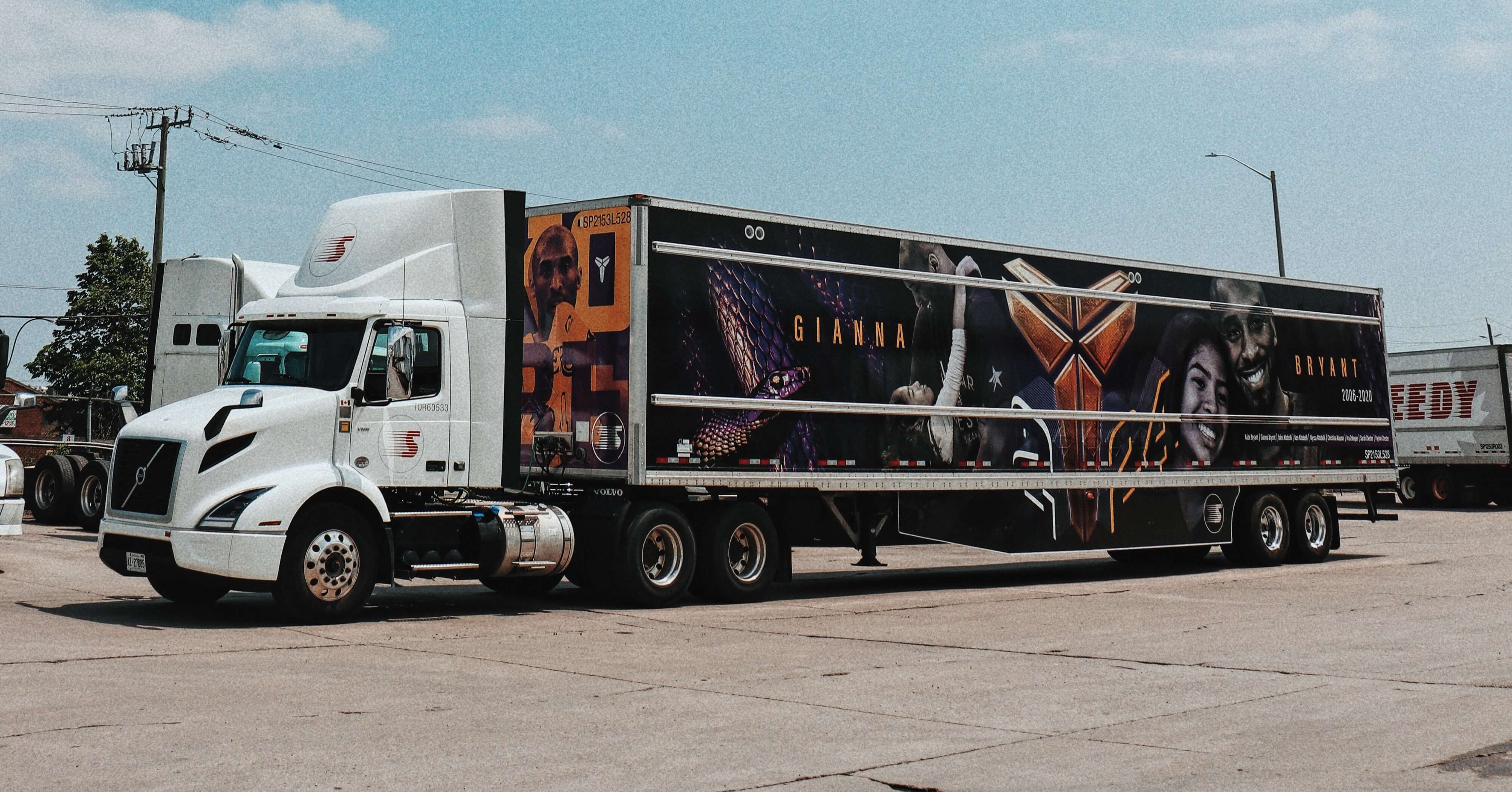 Light Duty Category- (highlighted truck wrap project)
Honorable Mention: Spark Power Corp.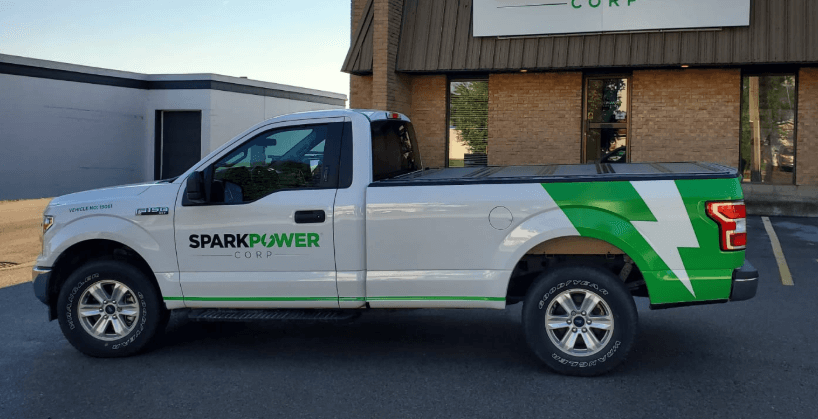 3 years of success and wards for our truck wraps
The year follows 2 preceding years of recognition: In 2019, Turbo Images won 2 awards and 5 honorable mentions. 2020 proved to be yet another successful year for the company with 4 awards and 4 honorable mentions.
Turbo Images: Leader in Fleet Vehicle Graphics
"Today I'm proud of what we've achieved, and this most recent acknowledgment from 3M & PMTC reflects our commitment to our industry and craft. It means a lot to us," stated Pier Veilleux, President of Turbo Images.
Committed to truck wrapping excellence since 1993
Turbo Images began its commitment in 1993 when Pier Veilleux opened the business and envisioned becoming the largest fleet graphics provider in the business.
Turbo Images has earned its leadership in the North American Fleet Vehicle Graphics market through rigorous specialization, offering essential services including award-winning design, world-class production, comprehensive installation, personalized attention from industry experts, and optimized systems that protect and maintain their customers' "images on the road".
The visual creativity and graphics of the vehicles promote products and services and convey a positive image of the trucking community.
A truck wrap company that is aligned with international truck wrapping standards agreed by experts
The company also operates with ISO14001-aligned, sustainable processes as part of its commitment to environmental awareness.
On a daily basis, Turbo Images strives to help customers get their messages out there, with vehicle packaging and fleet advertising that gets noticed.
Your 3M Platinum Supplier for your truck wrapping projects
With over 25 years of dedication to fleet graphics, Turbo Images continues its commitment to excellence in truck wrapping projects of all scopes and sizes.
3M Selected Graphic Provider for truck wraps
As an official 3M Select Graphic Provider, Turbo Images upholds the most respected standards in the industry.
When you choose Turbo Images, you are choosing award-winning design quality that will enhance the overall appeal of your trucks for years to come.